Washington Timeshares and Vacation Rentals and Resales
Whether you're a nature buff or an indoors type, there's something for you in Washington. Remote mountain ranges and scenic byways offer beautiful panoramas waiting to take your breath away. Summer, Spring, Fall, or Winter, these parks and byways are always available for whatever your sport preference may be, skiing, hiking, camping, do it all here.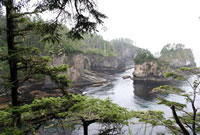 For the indoor crowd, Seattle offers culture, cuisine, shopping, and of course, coffee for the ever evolving tourist connoisseur looking for a great and unique experience. Washington always has great festivals year-round, guaranteeing a trip that cannot be duplicated.
There are obviously more things than can ever be done in a single trip, but here are a few things to search for while planning your vacation: San Juan Islands, Olympic Peninsula Waterfall Trail, Ummelina Spa Retreats, Qwest Field, Seattle, llama trekking, Mount Rainier, Pike Place Market, Lewis and Clark Trail.
Resorts are located in Blaine, Chelan, Copalis Beach, Glacier, Leavenworth, Manson, Ocean Park, Ocean Shores, Port Townsend, Roche Harbor, Townsend, and Union are areas that have resorts.
Union
Blaine
Chelan
Blaine
Townsend
Port Townsend
Roche Harbor
Chelan
Ocean Shores
Ocean Shores
Ocean Shores
Chelan
Ocean Shores
Townsend
Glacier
Glacier
Copalis Beach
Ocean Park
Leavenworth
Manson
Ocean Shores
Blaine
Townsend
Chelan
Ocean Shores
Leavenworth
Ocean Park
Seattle
Deer Harbor
Long Beach